Author Amy Bloom
Sunday, June 27, 2021
•
17 Tammuz 5781
11:00 AM - 12:30 PM
Zoom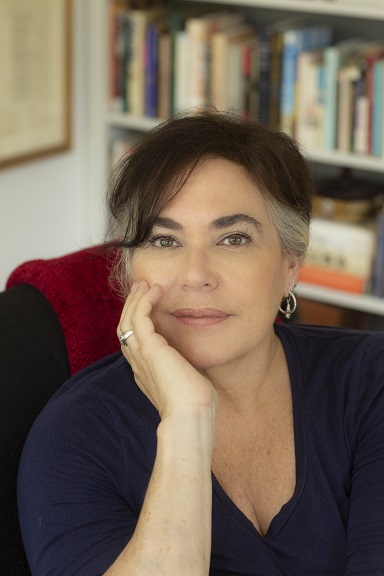 Author Amy Bloom Virtual Lecture at Congregation B'nai Israel, Rumson
Sunday, June 27 at 11:00 am
Please join Congregation B'nai Israel in Rumson for a virtual lecture, with author, Amy Bloom, who will be speaking about her book, Away, via Zoom, on Sunday, June 27 at 11:00 am.
Panoramic in scope, Away is the epic and intimate story of young Lillian Leyb, a dangerous innocent, an accidental heroine. When her family is destroyed in a Russian pogrom, Lillian comes to America alone, determined to make her way in a new land. When word comes that her daughter, Sophie, might still be alive, Lillian embarks on an odyssey that takes her from the world of the Yiddish theater on New York's Lower East Side, to Seattle's Jazz District, and up to Alaska, along the fabled Telegraph Trail toward Siberia. All of the qualities readers love in Amy Bloom's work–her humor and wit, her elegant and irreverent language, her unflinching understanding of passion and the human heart–come together in the embrace of this brilliant novel, which is at once heartbreaking, romantic, and completely unforgettable.
Amy Bloom is author of two New York Times best-sellers and three collections of short stories, a children's book and a ground-breaking collection of essays. She's been a nominee for both the National Book Award and the National Book Critics Circle Award. Her stories have appeared in Best American Short Stories, Prize Stories: The O. Henry Awards, and numerous anthologies here and abroad. She has written for The New Yorker, The New York Times Magazine, The Atlantic Monthly, O Magazine and Vogue, among many other publications, and has won a National Magazine Award for Fiction. Her work has been translated into fifteen languages.
This event, co-sponsored by the CBI Library and Cultural Programming committees, is free and open to the public but donations are greatly appreciated to support our programming.
Advance registration is required in order to get the zoom link by email prior to the start of the event. Please register using the link below:
Register in advance for this meeting:
After registering, you will receive a confirmation email containing information about joining the meeting.
To make a donation to CBI to support our wonderful programming please donate using this link below and select either Library or Cultural Programming from the drop-down menu:
Share Print Save To My Calendar
Sun, June 20 2021
10 Tammuz 5781
Sun, June 20 2021 10 Tammuz 5781